get connected

Watch Livestreams
Find Events
Connect with Others

Download the Wesley App

Stay up to date
Give
Check In
Send Prayer Requests
Events
Church Office Closed

Due to Hurricane Ian

Wesley Arbor Respite Program
Tuesdays and Thursdays
10:00am to 2:00pm

If you are interested in participating in this program, please contact Beth King, bethking@wesleyssi.org.

Wesley On Wednesday
2:30pm to 5:30pm

For Kindergarten through 5th-grade students!

Respite Support Group

October 11!

An Alzheimer's/Dementia Support Group will meet as part of the Wesley Arbor Ministry. Please email the facilitator, Ellen Provenzano, at ellen.provenzano@gmail.com if you are interested in being a part of this group or have any questions.

mobile app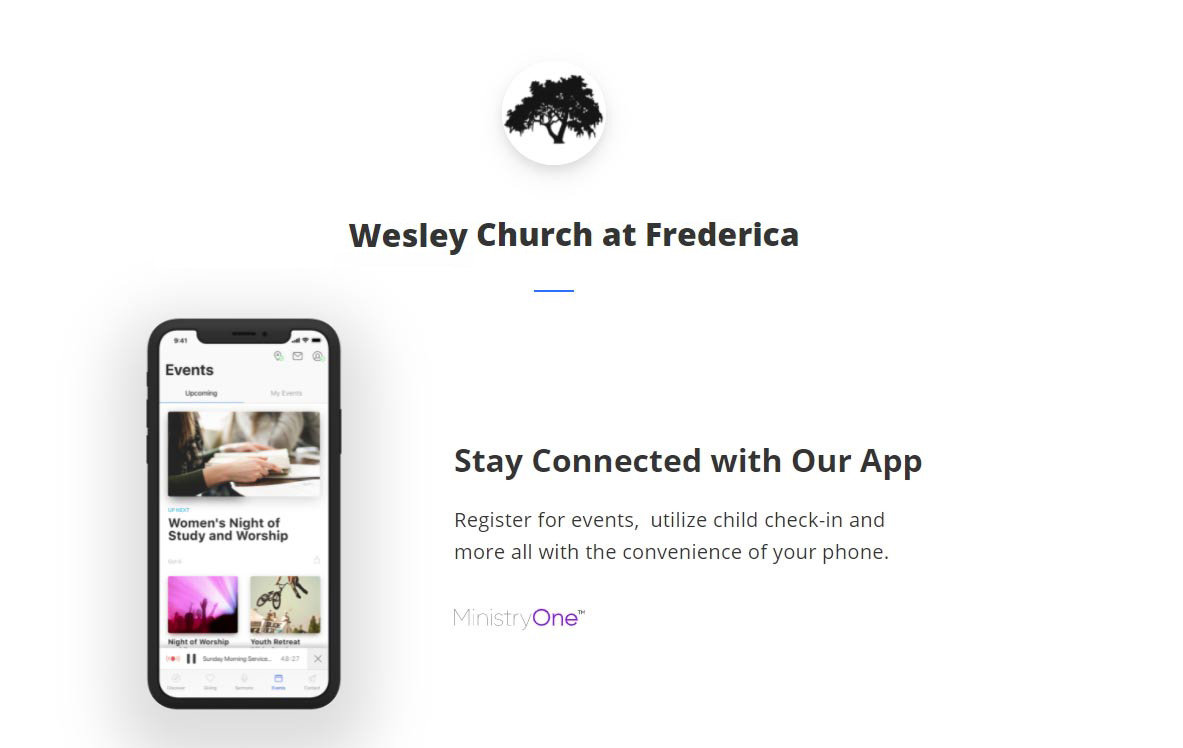 Click
HERE
for an informational guide on how to download the mobile app!
newsletter
Get Connected
Get updates and helpful content from Wesley United Methodist Church.
Email Updates Options
Have you signed up to receive Wesley's email updates based on your preferences: Wesley Newsletter, Church Life. Events and Concerts, and /or Children and Youth? If not, take a moment to subscribe and let us know your interests. Subscribe to our mailing list.