get connected

Watch Livestreams
Find Events
Connect with Others

Download the Wesley App

Stay up to date
Give
Check In
Send Prayer Requests
Events
Missions Committee Meeting


Thursday, February 2 at 5:00pm

If you have a heart for missions, consider joining our group. Our planning meeting for 2023 will be held at 5:00pm in the Wesley Cafe!

Wesley Arbor Respite Program
Tuesdays and Thursdays
10:00am to 2:00pm

If you are interested in participating in this program, please contact Beth King, bethking@wesleyssi.org.

Men's Prayer Breakfast

Meets every Wednesday morning at 7:00am

You will enjoy an hour filled with great food, prayer, Bible study, and fellowship.

Wesley On Wednesday
2:30pm to 5:30pm

For Kindergarten through 5th-grade students!

Souper Bowl of Caring


Sunday, February 12

Show your support for Manna House and your team by placing your donations in the soup pots marked for either the Kansas City Chiefs or the Philadelphia Eagles! No matter which team wins or loses, we all win with Manna House! Their food and paper goods costs have risen by $54,000 and $7,000, respectively. Let's show Manna House how much we appreciate their mission for our community!

Respite Support Group

February 14!

An Alzheimer's/Dementia Support Group will meet as part of the Wesley Arbor Ministry. Please email the facilitator, Ellen Provenzano, at ellen.provenzano@gmail.com if you are interested in being a part of this group or have any questions.

Prime Time Valentine's Dinner

Crabdaddy's on Tuesday, February 21 at 5:00pm

All church members are invited to join us for this and all Prime Timer senior adult events. We have such a great time together and would love for you to come and be a part of this very special group! Please RSVP to Dana Sue Harris or Paige Gober at the church office, at (912) 634-1412, ext 102 by Thursday, February 16.

Ash Wednesday Service

Wednesday, February 22 at 6:30pm

This day marks the beginning of the season of Lent. Ash Wednesday occurs 40 days before Easter, not including six Sundays (which are considered feast days), and recalls the Israelites' 40 years in the wilderness, and Jesus' 40 days in the desert.

Skylark Walk for Life


March 4 check in at 8:30am, walk begins at 9:00am

WALK TO SAVE LIVES! Do you have a heart for the unborn, to see that they would have a chance at life, and also for their moms, that they would know God's love and hear the Gospel? Become a Walker, and you will be planting seeds of hope that will make a difference for LIFE in our community! Walk for Life is on Saturday, March 4. Check-in starts at 8:30 am, and the Walk begins at 9:00 am. Sign up online at helloskylark.com/walk! If you cannot be there, you can walk independently and record sponsors online or mail-in pledge forms. Any prize(s) earned will be mailed or delivered to you! Proceeds benefit Skylark's medical clinics in our community! Let's all Walk for Life!

mobile app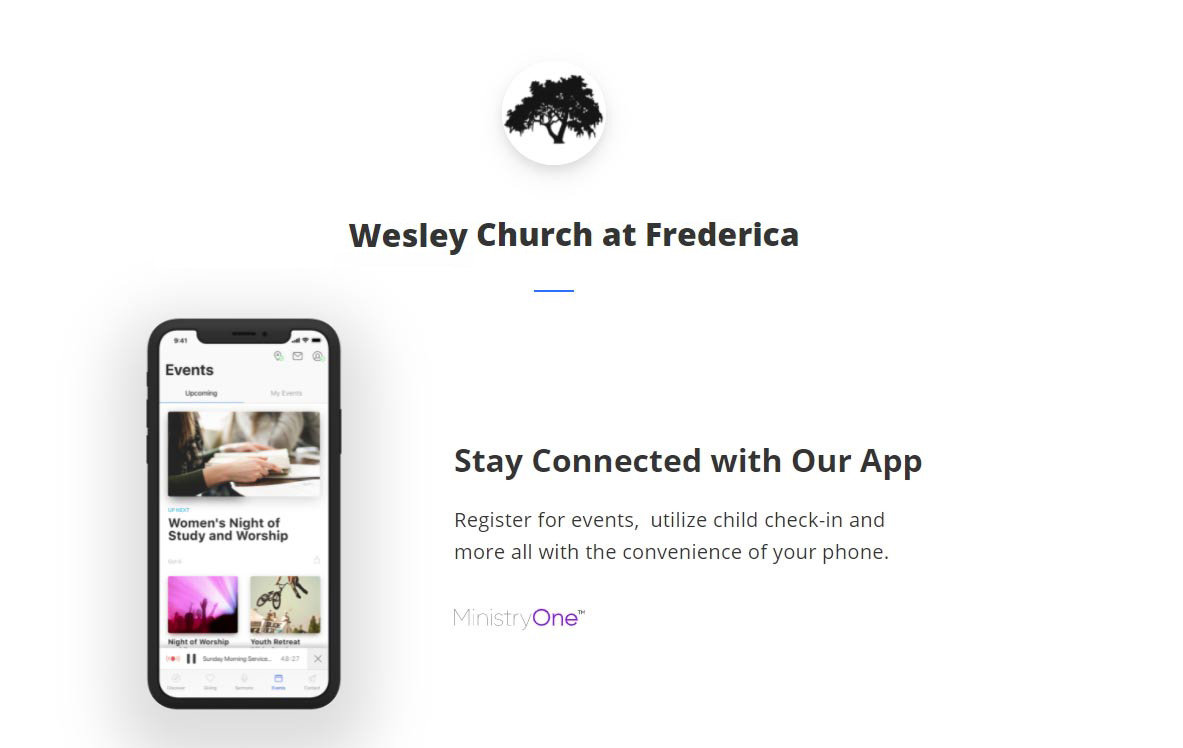 Click
HERE
for an informational guide on how to download the mobile app!
newsletter
Get Connected
Get updates and helpful content from Wesley United Methodist Church.
Email Updates Options
Have you signed up to receive Wesley's email updates based on your preferences: Wesley Newsletter, Church Life. Events and Concerts, and /or Children and Youth? If not, take a moment to subscribe and let us know your interests. Subscribe to our mailing list.