get connected

Watch Livestreams
Find Events
Connect with Others

Download the Wesley App

Stay up to date
Give
Check In
Send Prayer Requests
Events
Family Christmas Dinner

5:00pm

Enjoy a spaghetti dinner. Children can decorate Christmas cookies. Christmas caroling to follow. Click HERE to RSVP. Donations appreciated.

Choir Christmas Concert of Lessons & Carols

10:45am

Featuring the Wesley Ringers, members of the Jacksonville Symphony, local artists, recitations from writer/speaker, Rebecca Mitchell, a four-hands piano accompaniment, and soprano soloists, Jennings Fields, Debbie McIlrath, and Gina Roe.

Christmas Eve Communion Services

4:00pm & 6:00pm

Both services will be filled with music, candlelight, and Holy Communion. No reservations are required. We invite families with young children to enjoy our 4:00pm "family-friendly" Christmas service together with their kids. Nursery care will be available during our 4:00pm service for infants through age 3. No childcare will be provided during our 6:00pm service, but a "wiggle room" and changing room with a live stream of the service will be available for parents.

Unified Service

10:45am

There will be only one service at 10:45am.

Church Office Closed

The office will be closed for the Christmas holiday.

Unified Wesleyan Covenant Renewal Service

There will be only one service at 10:45am. This service is a powerful means of grace that give us an opportunity to recommit living and practicing the baptismal covenant with God. It reminds us of our commitment to being witnesses of Jesus Christ in the way we live and love every day.

Church Office Closed

The office will be closed for the New Year's holiday.

Sally Weston Hawie Concert Series

5:00pm

Featuring: Lopez Tabor Duo, with a variety of violin and piano music.

mobile app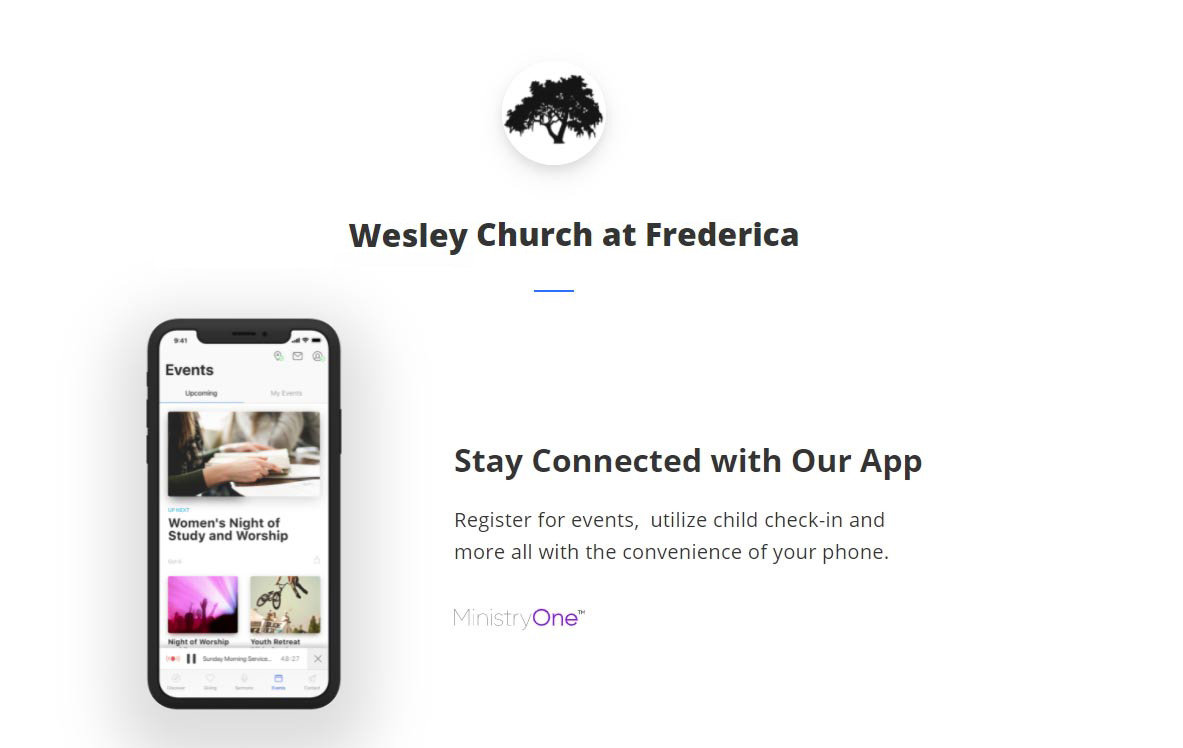 newsletter
Get Connected
Get updates and helpful content from Wesley United Methodist Church.
Email Updates Options
Have you signed up to receive Wesley's email updates based on your preferences: Wesley Newsletter, Church Life. Events and Concerts, and /or Children and Youth? If not, take a moment to subscribe and let us know your interests. Subscribe to our mailing list.