get connected

Watch Livestreams
Find Events
Connect with Others

Download the Wesley App

Stay up to date
Give
Check In
Send Prayer Requests
Events
UMW Courtyard Picnic

11:00am

UMW's last meeting of the year will be a picnic in the Courtyard on May 17 at 11:00am! Lucas Ramirez will be our guest speaker (The Gathering Place). RSVP to Brenda Meredith. Need a ride or have questions? Call or text Linda Hefti.

Glynn Middle School Orchestra Concert

7:00pm

Directed by Ms. Misty Renard.

Wesley Church-Wide Meeting & Unified Service

10:45am

On Sunday, May 22, there will be a church-wide meeting to discuss what is happening in our denomination, the Annual Conference, and at Wesley. We will have a unified service at 10:45am, followed by lunch, and the church meeting from 1:00-3:00pm. Pastor Jerry has asked a few speakers to present information that will be important and answer any questions that you might have. Lunch and childcare reservations are required; to make reservations and view pre-meeting information, click HERE by Wednesday, May 18.

5th Sunday Unified Service

10:45am

There will be only one service in the sanctuary on May 29, 2022,
at 10:45am.

Memorial Day

The church office will be closed in observance of Memorial Day.

Family Day & SWH Concert

June 5 - 10:45am; June 6 - 6:00pm

On Sunday, June 5, we will have Family Day at 10:45am (unified service) in the sanctuary with guest speaker Marc Griffiths, ventriloquist, and a treat truck for our kiddos to enjoy ice cones immediately following the service.
On Monday, June 6, we will have a Sally Weston Hawie Artist Series in the sanctuary at 6:00pm with Marc Griffiths as our inspirational speaker. This event is mainly for adults, and childcare will not be provided.

GP Main Event at Community Church SSI

7:00pm

This Summer, The Gathering Place has so many ways for middle and high school students to grow in faith and leadership. Sunday Nights: The Main Event - this summer series is of unforgettable and life-changing high-energy events! Pre Event: 6:00pm, Doors open: 6:30, Main Event: 7:00pm. To register and get the full details, visit: https://thegp.org/summer/.

GP Main Event at Community Church SSI

7:00pm

This Summer, The Gathering Place has so many ways for middle and high school students to grow in faith and leadership. Sunday Nights: The Main Event - this summer series is of unforgettable and life-changing high-energy events! Pre Event: 6:00pm, Doors open: 6:30, Main Event: 7:00pm. To register and get the full details, visit: https://thegp.org/summer/.

Father's Day

Support Skylark and return your baby bottles to the display area no later than Father's Day, June 19, or go to helloskylark.com/give to give online. Skylark is a local non-profit organization that supports men and women, spiritually and physically, who are facing difficult decisions about pregnancy.

GP Main Event at Community Church BWK

7:00pm

This Summer, The Gathering Place has so many ways for middle and high school students to grow in faith and leadership. Sunday Nights: The Main Event - this summer series is of unforgettable and life-changing high-energy events! Pre Event: 6:00pm, Doors open: 6:30, Main Event: 7:00pm. To register and get the full details, visit: https://thegp.org/summer/.

John Wesley's Birthday

Celebrating his 319th birthday, we remember Wesley, the founder of Methodism, who lived and served in this part of St. Simons in the 18th century.

Sally Weston Hawie Artist Series & Unified Service

10:45am

Featuring Endless Highway, a patriotic concert.

GP Main Event at Community Church SSI

7:00pm

This Summer, The Gathering Place has so many ways for middle and high school students to grow in faith and leadership. Sunday Nights: The Main Event - this summer series is of unforgettable and life-changing high-energy events! Pre Event: 6:00pm, Doors open: 6:30, Main Event: 7:00pm. To register and get the full details, visit: https://thegp.org/summer/.

Independence Day

Happy Independence Day! The church office will be closed today.

GP Main Event at Community Church BWK

7:00pm

This Summer, The Gathering Place has so many ways for middle and high school students to grow in faith and leadership. Sunday Nights: The Main Event - this summer series is of unforgettable and life-changing high-energy events! Pre Event: 6:00pm, Doors open: 6:30, Main Event: 7:00pm. To register and get the full details, visit: https://thegp.org/summer/.

GP Main Event at Community Church SSI

7:00pm

This Summer, The Gathering Place has so many ways for middle and high school students to grow in faith and leadership. Sunday Nights: The Main Event - this summer series is of unforgettable and life-changing high-energy events! Pre Event: 6:00pm, Doors open: 6:30, Main Event: 7:00pm. To register and get the full details, visit: https://thegp.org/summer/.

GP Main Event at Community Church SSI

7:00pm

This Summer, The Gathering Place has so many ways for middle and high school students to grow in faith and leadership. Sunday Nights: The Main Event - this summer series is of unforgettable and life-changing high-energy events! Pre Event: 6:00pm, Doors open: 6:30, Main Event: 7:00pm. To register and get the full details, visit: https://thegp.org/summer/.

Wesley Music Academy Camp

9:00am - 12:00pm

Ages: Pre-K- 5th Grade (Completed)
Cost: $15
Registration: Click HERE

mobile app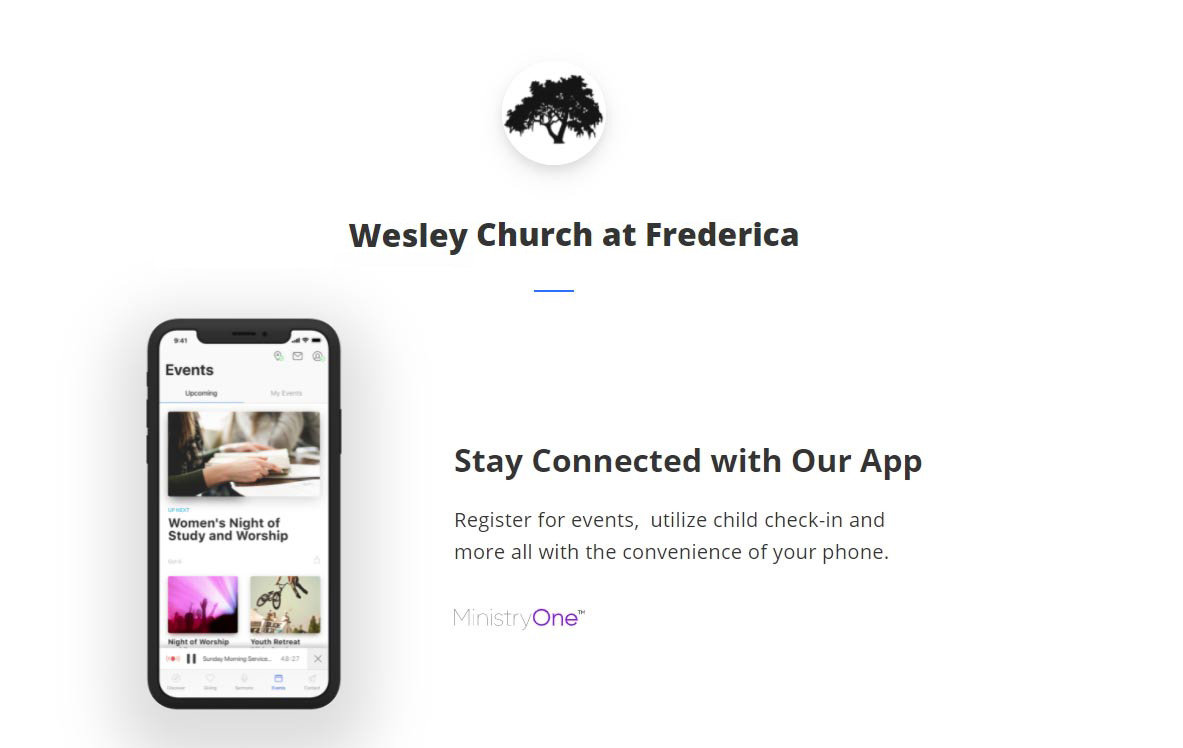 Click
HERE
for an informational guide on how to download the mobile app!
newsletter
Get Connected
Get updates and helpful content from Wesley United Methodist Church.
Email Updates Options
Have you signed up to receive Wesley's email updates based on your preferences: Wesley Newsletter, Church Life. Events and Concerts, and /or Children and Youth? If not, take a moment to subscribe and let us know your interests. Subscribe to our mailing list.