Chancel Choir & Vocal Ensembles
The chancel choir and handbells have resumed rehearsals. The children's choirs will resume Wednesday rehearsals soon.

Tuesdays 5:30pm - 6:15pm---Wesley Ringers (handbell choir)
Wednesdays 5:30pm - 6:00pm--- Ladies' ensemble
Wednesdays 6:00pm - 7:00pm---Mixed Chancel Choir Rehearsal
Wednesdays 7:00pm - 7:30pm---Men's ensemble

The Chancel Choir is the heart of our music ministry, leading the worship service in music and presenting anthems. Our choir is non-auditioned and open to anyone high school-age and up. If interested, please contact the Director of Sacred Arts about sharing your vocal gifts and talents. Join us in praise and worship through song!

Providing music for worship is one of the most spiritually meaningful and rewarding forms of ministry here at Wesley. Our Sacred Arts programs often weave together, creating a multi-faceted gem of discipleship and mission activity which touches hearts and lives, with or without lyrics. We strive for quality in our programs to enhance individual and corporate worship, with the ultimate goal of leading people to Christ, through music. We direct, coach, and teach our ensemble members to expect to grow in musicality and vocal strength, realizing each individual's unique music potential. Here at Wesley, we believe wholeheartedly that, "All God's children have a place in the choir!" You belong with us at Wesley!

Realistically, we know that even though everyone may enjoy listening to music, not everyone wants to sing in the choir. Therefore, we encourage your participation in areas of music that are not limited to singing!
We offer Sacred Arts programming for visual arts, (art exhibits) dramatic arts, (reeinactments, musicals and monologues) interpretive dance, as well as instrumental music. The choir(s) perform anthems each Sunday, with additional seasonal and thematic multi-generational programs throughout the year.

Wesley is the face of classical music in the Golden Isles and is a favorite venue for weddings and performing arts groups i.e., the Coastal Symphony and Golden Isles Live, and our own Artist Series: The Sally Weston Hawie Artist Series which brings in performing groups for worship concerts five to six times a year. Admission to all SWH concerts presented by Wesley are free of charge. Check the websites of The Coastal Symphony and Golden Isles Live for their ticket and membership information. For symphony tickets, go to coastalsymphonyofgeorgia.org.

Take a minute to look at all our music opportunities listed below and let us know if you think you'd like to participate!
The Norma Lucas Academy of Fine Arts at Wesley

Lessons began September 6, 2022!

The Norma Lucas Academy of Fine Arts at Wesley (NLAFA) began on September 6, 2022.

Sally Weston Hawie Artist Series

Sunday, December 17 - 9:00am & 11:00am

The Con Brio String Quartet with Chancel Christmas Choir plus other local guest singers and musicians.
Free Admission

The Wesley Keyboard Team

From left to right:

Nancy Shuman, Rebecca Mitchell, Elise Winans, Dr. Emri Comer, Beth Humber, Debbie McIlrath, & Dr. Michelle Johnston.

THE NORMA LUCAS ACADEMY OF FINE ARTS at WESLEY
(NLaFa at Wesley)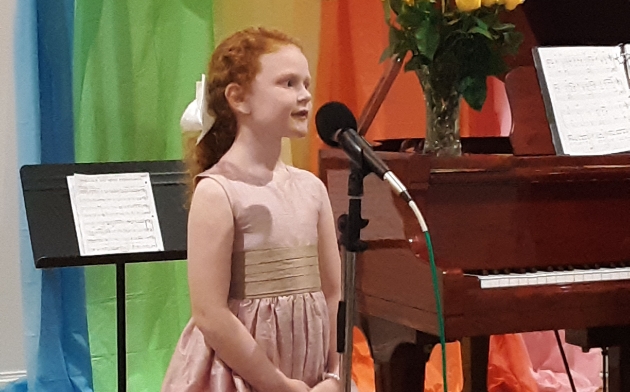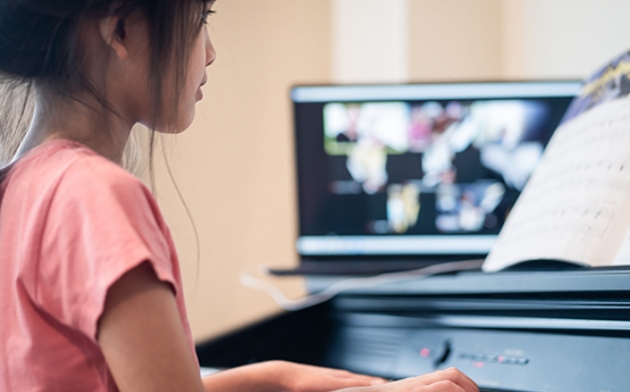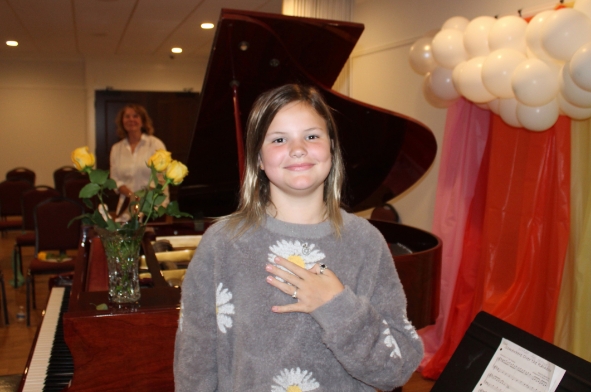 THE NORMA LUCAS ACADEMY OF FINE ARTS at WESLEY (NLaFa at Wesley) is designed to develop and grow musicians and artists of every grade level toward the realization of their dreams through the Fine Arts. Whether one aspires to simply make music on an instrument for personal pleasure or to "go professional," all students will be encouraged to reach their highest potential by highly qualified and gifted teachers.
Regardless of skill level, NLaFa at Wesley is passionate about offering superior music education to all students. Most of our students are at the Elementary to High School levels, but we are also blessed to have adult students who have decided to revisit their childhood love of music. Our senior students enjoy music lessons as lifelong, casual learners to keep their minds exercised, organized, quick, and agile! All instrument training is conducted through private and/or group lessons. The staff members are required to go through the Safe Sanctuary training and stay involved in performance and continued education.


Wesley's Norma Lucas Academy of Fine Arts hosts a free music class for adults from S.O.A.R. the second and fourth Wednesday of each month from 12:00pm - 2:00pm. All adults with special education needs are welcome to attend this music class. (Academy Adults with mental challenges must be accompanied by a caregiver to participate. This is a separate program from Wesley's Respite ministry to aging adults.) Contact Debbie McIlrath, Director of Sacred Arts, or Linda Dorsey, Director of the Arts Academy for more information.
Mission
The mission of NLaFa at Wesley is to introduce beginners to music and prepare Intermediate students and advanced students to appreciate the importance of serving God, their churches, and their communities with their talents. NLaFa at Wesley students, adults, and seniors who desire to pursue a professional career in music and develop their skills will also be rooted in Christian principles by having experienced our strong focus on individual training and musical excellence. Any high school student seeking a music career will be coached and prepared for music auditions and scholscholarships teachers have had experience and success in helping students receive scholarships and get into college music programs by carefully following college entrance requirements for schools of music in higher education.
Vision
The Norma Lucas Academy of Fine Arts at Wesley (NLaFa at Wesley) has a vision to develop a prestigious center for Fine Arts Education in the Golden Isles. Our goal is to present a Christian worldview while opening our arms to every person within a gracious, loving, and cohesive, multicultural environment. Students will be prepared and equipped to have a positive impact on their own futures and on the lives of those around them through musical expression and excellence.
Impact
The Norma Lucas Academy of Fine Arts at Wesley (NLaFa at Wesley) students and faculty will perform in various local venues, including, but not limited to, diverse academic settings, church settings, and local, regional, and state competitions sponsored by The Georgia Music Teachers Association and The American College of Musicians. Each year, students from The Norma Lucas Academy of Fine Arts at Wesley (NLaFa at Wesley) will be featured in an Annual Christmas Concert and a formal Spring Recital. Each student will have an opportunity to perform at a minimum of twice a year. Students may play or sing a solo, duet, or participate in an ensemble to meet each individual's performance comfort level. Our goal is to desensitize performance anxiety by having the students gradually get used to an audience.
FACULTY AND SAFETY REQUIREMENTS
The enormously talented teachers of The Norma Lucas Academy of Fine Arts at Wesley have had extensive experience with continuous success in their art. With our "Safe Sanctuary" policy in place, faculty members are carefully vetted to safely work with all ages of student. All classroom doors have windows for observation, and outside doors are locked except for one entrance door which is monitored during business hours of the Academy. Students will be brought into the facility and picked up from their respective studios. No child, adult, or senior may be left unattended while waiting for lessons, or for any period of time while attending the Academy.
For more information, contact Linda Dorsey at linda@wesleyssi.org
or call (912) 634-1412 x109.
---
WHAT IS MUSIC at NLaFa at Wesley?
Music is SCIENCE. It is exact and demands acoustics. The conductor's score is a graph that contains volume changes, melody, and harmony while keeping the group at a constant pace. Music training from preschool through post-secondary education is important because music is considered a fundamental component of human culture and behavior.
Music is MATH. It is based on the rhythmic subdivisions of time, done in a split second. Music has been proven to accelerate brain development in young children. Many music education curriculums incorporate the usage of mathematical skills. The consistency of practicing these skills has been proven to benefit the student in a multitude of other academe areas, including reading comprehension, history, and science, as well as improving the performance on standardized tests such as the SAT and the ACT. Statistically, students who study music score 100 points higher on their SAT scores.
Music is HISTORY. The music you hear, or play is usually an indication of the time and environment in which it was created. Cultures from around the world have different approaches to teaching music. These various approaches show that musical preference is related to the language spoken by the listener and the other sounds they are exposed to within their own culture.
Music is PHYSICAL EDUCATION. Playing instruments requires an immense amount of coordination of fingers, hands, arms, lips, cheeks, and facial muscles. Singing requires control of your diaphragm, back, stomach, and chest muscles to make sure every note comes out clearly and on pitch. Science has discovered music students are learning more rapidly while they are "making music" than while they are at rest, listening, or studying. This is called an active approach to teaching music.
Music is a FOREIGN LANGUAGE. Its terms are usually in Italian and music is not any 'language' known to man. It is its own language and uses symbols to represent ideas. Studies show that teaching music from other cultures can help students perceive unfamiliar sounds more comfortably. Everyone can understand and relate to MUSIC as being a UNIVERSAL LANGUAGE. Music is what brings everyone together. It is something FAMILIAR TO EVERYONE. Music increases a student's ability to develop the "affective domain", or that part of the brain which allows for sensitivity.
Most of all, music is ART. It is the greatest form of art that allows a human to take boring notes on a page and transform them into emotions and feelings that cannot be measured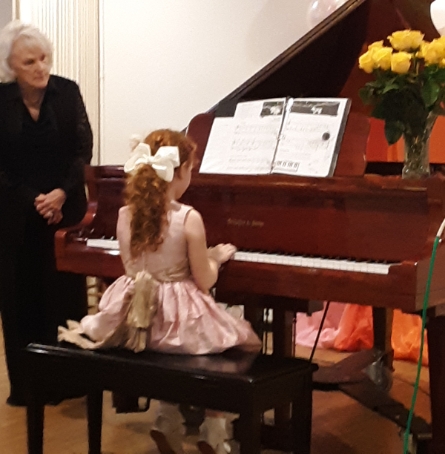 PRIVATE LESSONS
Piano
Strings
Guitar
Voice
Woodwinds
Brass
Organ
Pre-School ORFF Instruments
Seniors Class Piano
Music Theory and Composition
DONATE
The Norma Lucas Academy of Fine Arts at Wesley (NLaFa at Wesley) is a Christian outreach of Wesley Church at Frederica. Our hope and prayer are to raise up young musicians and support older musicians to make beautiful music for the glory of God. We could use your help! If you feel led to give to this new ministry, please do so by donating $50 as a patron to NLaFa at Wesley! The money will be used for publicity and office supplies for the new school. Your name will be listed on the 2023 recital programs as a patron. You can also list patronage in honor or in memory of someone. As always, thank you for your generous support of Wesley's Sacred Arts programs. To make a donation, write a check out to "NLaFa at Wesley", text "Academy" to (912) 800-0634, or click the link below.
PRIVATE LESSONS TUITION
WEEKLY(1 lesson per/ week)
Tuition prices start at:
$110 per month for 30 min weekly lessons
$175 per month for 45 min weekly lessons
$220 per month for 60 min weekly lessons
SEMIWEEKLY(2 lessons per/ week)
Tuition prices start at:
$220 per month for two 30 min weekly lessons
$350 per month for two 45 min weekly lessons
$440 per month for two 60 min weekly lessons
CLASS LESSONS TUITION
***These classes will have tuition based on size and the number of students participating. Class lessons will be weekly (1 lesson per/week) in the morning.
Music for Little Mozarts:
Music Appreciation, Music & Movement, Intro to Piano, and Singing
Seniors' Piano Classes:
Up to 10 students each with Keyboard, Intro to Piano, fun and stimulating!
Pre-School Orff Instruments:
Will be a developmental approach to music education combining Music, Movement, Drama, and Speech.
Special Needs:
Class and private lessons are available for children with learning challenges and special needs.
DISCOUNTS & SPECIAL PRICING
The Norma Lucas Academy of Fine Arts at Wesley (NLaFa at Wesley) offers a 10% discount for students who are Professing Members of Wesley Church at Frederica.
NLaFa at Wesley also offers discounts for siblings of a student who is already enrolled in classes at NLaFa at Wesley.
A limited number of scholarships will be awarded annually that are need/merit-based partial and full scholarships.
For more information, contact Linda Dorsey at linda@wesleyssi.org or call (912) 634-1412 x109.
LINDA DORSEY
Director of the Norma Lucas Academy of Fine Arts at Wesley
linda@wesleyssi.org
(912) 634-1412 x109